Certified Computer Repair & Laptop Repair
We all love our computers — until they stop working. A broken computer is frustrating to deal with especially when it impairs your work or your entertainment. No matter if your desktop or your gaming computer are on the fritz, we have talented, experienced technicians to help you understand what may be causing the issue and how we can fix it. When you work with us you can always count on:
Fast turnaround
Master technicians
Affordable service
Convenient locations
Online call ahead
Not sure when to bring your computer in or if it is even broken?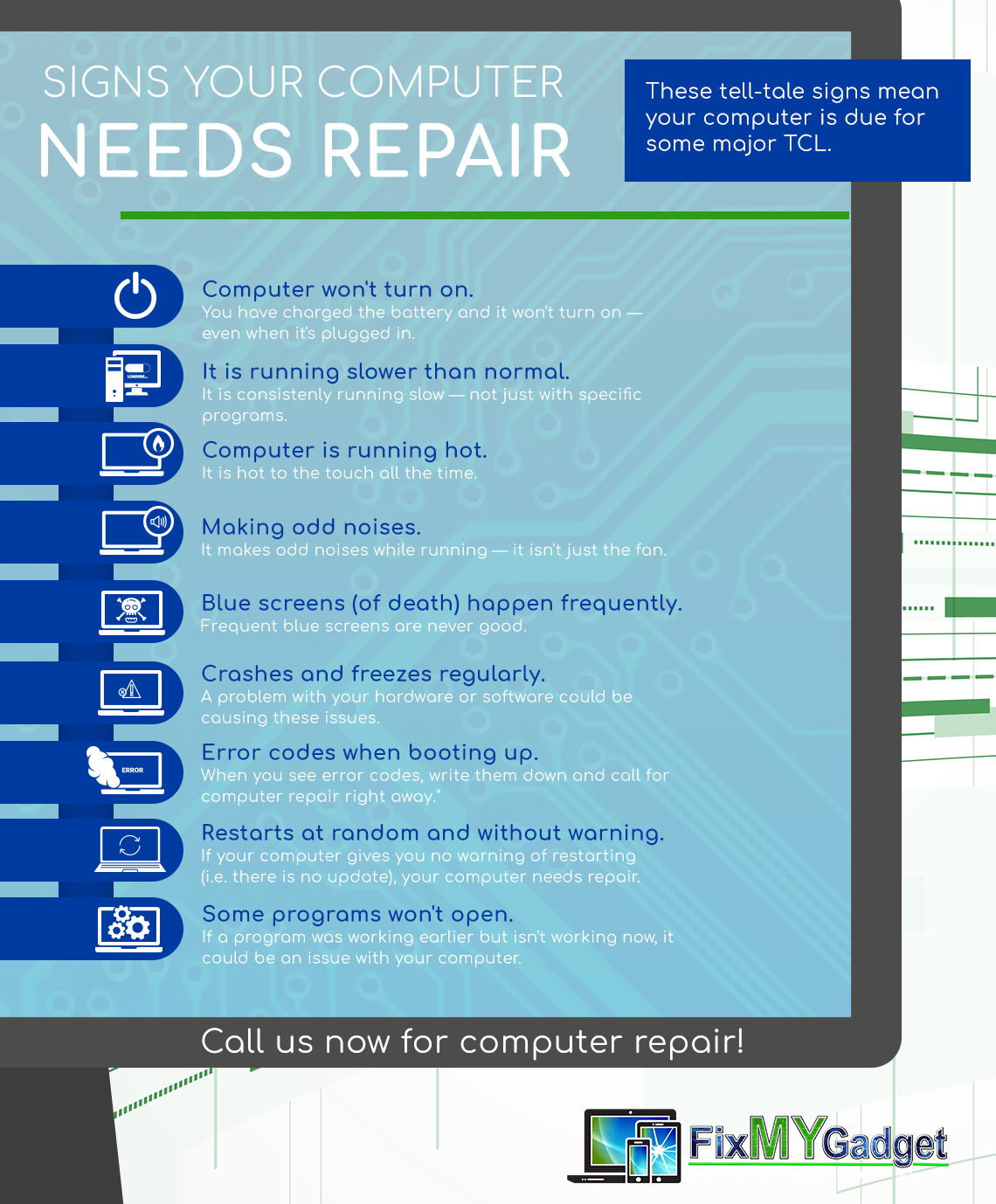 Need emergency repair services? We can do that! We will always do our best to accommodate your needs. Get emergency repair, book your repair appointment online, call us, or stop into our location when you need a computer or laptop repair.