Certified Computer Repair & Laptop Repair 
Whether the family computer is on the fritz or your laptop that you take to class everyday is making weird noises, the certified techs at Fix My Gadget can get your computer up and running once again. We are certified to fix a variety of problems.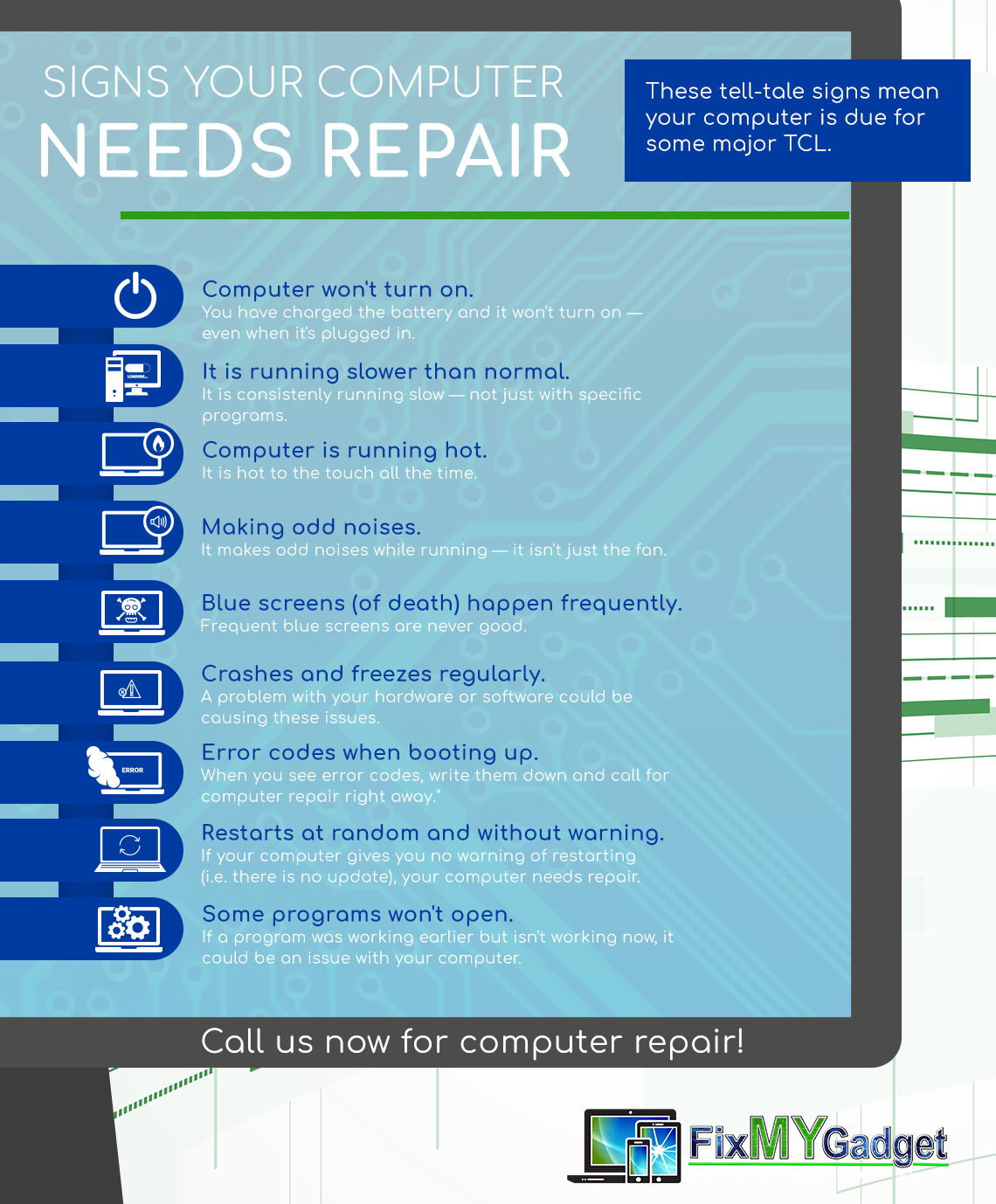 When you need computer repair that you can rely on contact or stop into Fix My Gadget in Peoria. We can fix your computer fast and affordably.